Reviews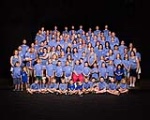 Jessie W.
William was our photographer for our family reunion at ClubMed the summer of 2018. We had 103 people (with 28 people under the age of 9) in a group shot and he did an excellent job with making sure you could see everybody in the picture. He took his time and it definitely paid off. We had to switch locations to take the picture because of rain and even in the ciaos it still turned out great. He was able to hand deliver us 40 prints in less than 48 hours. We also did some small group photos (between 3-12 people) and they turned out very well. He got us the digital prints in less than a week. I would highly recommend William Uz Photography.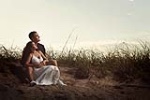 Brandi L.
William did an incredible job on our Engagement pictures! He was very helpful with getting comfortable in the beginning of the session and helpful with poses! Was very opened to all of my ideas, He even took on my challenge of capturing our perfect picture in the crashing waves. We absolutely love how our pictures turned out and thankful we'll have this memory captured forever!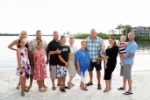 Gina M.
Gina's family traveled from California to vacation at Club Med in Port St lucie, this is what she said about there portrait session. If you go to Club Med in Port St Lucie, you *must* hire William for your family portrait!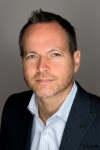 Pat Davies
Very pleased with the high resolution photos and had a fun time during the shooting. I recommend William very highly.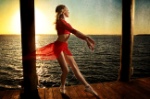 Erin L.
William was an amazing artist and photographer!!! He made every step of my 12 year old daughter's dance photo shoot a memorable one!!! Will certainly use him again year after year and can't wait to have him do our family pictures!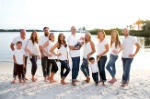 Amanda F.
William came to Club Med Sandpiper Bay, Port Saint Lucie, Florida to take pictures for our family reunion a couple of weeks ago. We are a group of 13 that included two babies aged 4 months and 18 months. William was professional, quick and efficient. In less than an hour, he was able to capture our children and grandchildren in photos we will cherish forever. I would highly recommend this photographer to anyone who wants to have photographs to keep memories alive. Another large family group of 16 hired William the day after our pictures were taken, and they were also pleased. Thank you William for your expertise! I will also post a review on the Club Med Site. Sincerely, Amanda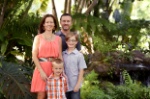 Brad Baker
We had family photos taken at the botanical gardens. They turned out wonderful.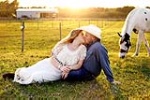 Kylie & Cody
Great experience! Had a lot of patience with my horse and the photos came out amazing! Couldn't ask for better!!!! Kylie & Cody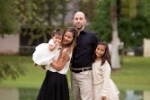 Karina G.
William had been our family photographer for 4 years now, we love him and his work, he always makes sure he delivers his best work, very patient with kids as well. I alway look forward to his work, and enjoy seeing all of his posts!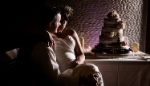 Kayla
Awesome photographer!!! Had my engagement / and wedding shoot with him. All of my pictures are amazing!!! I referred 3 people to him and everyone of them were estatic about their photos! Go with William!!!!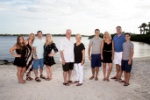 Valerie C.
Thank you very much. The portraits captured a very special time for me and my family.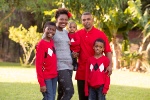 Isma M.
I am blown away with the quality of the pictures. Normally I get skeptical with photographers, but William is exceeding my expectations. Don't be afraid to book him for any photo shoot; he will deliver good quality images, and his price is awesome.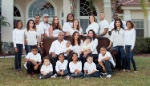 Tiffany C.
William is such a remarkable and passionate photographer! You can tell his heart and soul is in all his work! He was so patient with all the little kids we had in our family picture! We had 27 in our group picture and he organized and placed us very neatly! Love his work and I will definitely recommend anyone else to him!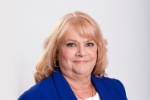 Pamela M.
I had the best experience today having my professional pictures's taken. The photographer was so patient and was a true perfectionist in getting my picture's perfect. I would encourage anyone who need's picture's for their wedding, birthday party, engagement party, family portrait's, and especially professional picture's to use William Uz Photography, you will be happy you did !!!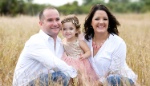 Jonnie L.
Been working with William since the birth of our daughter, can not begin to explain how happy we are with not only his work but also his patience and professionalism. Willaim has been a blessing to our family helping us capture our priceless memories. We highly recommend William Uz photography to any and everyone who wants to capture life's special moment.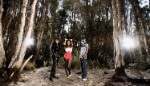 Carla L.
He's the best. Exceeded all my needs. Gave me everything I asked for and it was a really fun shoot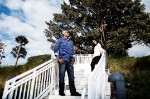 Omata E.
One of the best photographer to work with. He is very good at what he does. He will take his time and make sure you get your money's worth. Looking forward to working with him in the near future.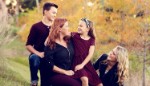 Tara T.
Wonderfully talented photographer! Creative, fun & truly brings out the best in the people he is photographing. So happy with all his work. Truly, pictures I will cherish for years to come.
Victoria T.
William Uz is so passionate about what he does and it reflects in his desire to tend to the customer's wants by any means possible. My favorite thing about working with him is that his photographs are no your standard studio shots (although, he can do that too). His photos capture so much more than that! They capture every aspect of the spirit and personality that makes those photos unique! Great service, awesome company, affordable prices and pictures that are everything and anything you want-how much better can it get?! Working with him will never be a regret.
Tagreed Z.
I just want to say a very big thank you for always capturing each and every moment that mean the world to me. Your creative ideas and easy way of making it all happen is what makes me only think of you when ANYONE asks "Who should I do a shoot with". From something to make me feel like a million bucks after having my first baby to capturing my sons smile and just the right time. Im looking forward to working with you for many years to come. Thank you William for always being just a call away and so easy to reach. Cuz I sure know so many other people in the industry its like pulling teeth.
Jessie D.
Will was the photographer for my husband and I's wedding. He was absolutely AMAZING! Not only did he do some great posed shots, he caught some beautiful candid shots throughout the night that you could really see our personalities thru. I would recommend him to anyone needing a photographer. Just last night, one of my friends was telling me how great my photographer was and how much she loved my pictures!
Carol J.
William is the utmost professional with unique talent and customer service. He captured us and our dog so perfectly. We couldn't be more pleased with his work and quick turn around.
Sherri S.
William Uz is a professional, fun, creative photographer. He aims to please and will do just about anything to get that original shot that fits your personality.
Al S.
William did a fabulous job and his rates were very reasonable. If you are looking for a photgrapher who will provide the best blend of price and quality you should consider using William Uz
Deneen M.
Highly recommend William for any pictures you want. Had our family portrait done and Nicole's senior pictures also
Melany G.
Just wanted to say Thank you!! It was a pleasure working with you. Your a awesome photographer. If you are looking for an amazing photographer to capture those amazing memory's then William Uz needs to be your choice!!! Loved working with him and can't wait to book again!!
Kayla M.
Special thanks to our photographer William Uz!!!!!! If you need photos, please don't hesitate to contact him...he's amazing!!!!